Xmas Decoration
$4.85
Xmas Decoration
Decorate your site for Xmas to greet your visitors!
Whats Included :
Greeting text at top of your site
Customization of text from setting page
Customization of text color from setting page
Customization of top greeting bar background color from setting page
Customization of text font from setting page
Two optional snow falling effect
Option to add image/badge on site
Option for where to place the image from four corner of your website
Option to use your own image as badge or Xmas tree
Description
Xmas Decoration
Decorate your website for Xmas with few clicks!
So lets decorate your site for this Xmas, and this time no need of editing or coding your websites code at all, just get installed Xmas Decoration plugin on your WordPress site. There are several options available for you to use as your choice, simply keep checking which combination fit for you and just save the settings.
Even you can alter the settings in an interval of some days from available settings. so what actually there is, lets know more about it..
Xmas greetings for your visitors
Put a colorful greeting for your visitors and you are free to choose any color as text color or the text background color.
Xmas tree on your website
Not only the text greeting you can choose any image to show in badge style.
You can choose where to place the nice Christmas tree! from four provided option as
Top left corner
Top right corner
Bottom left cornet
Bottom right corner
Xmas snow falling
Its not all you have the snow falling on your entire site!
Xmas snow falling mood!
Choose the snow falling mood as you wish from two different type as
Snow rain
Snow storm
So lets this time get you site decorated your self without getting a feel on any pain, its only few click to decorate your site and lets also change the snow falling mood on several day!
Don't forget to ask anything about it, our support team is always with you!
Back-end settings

---

---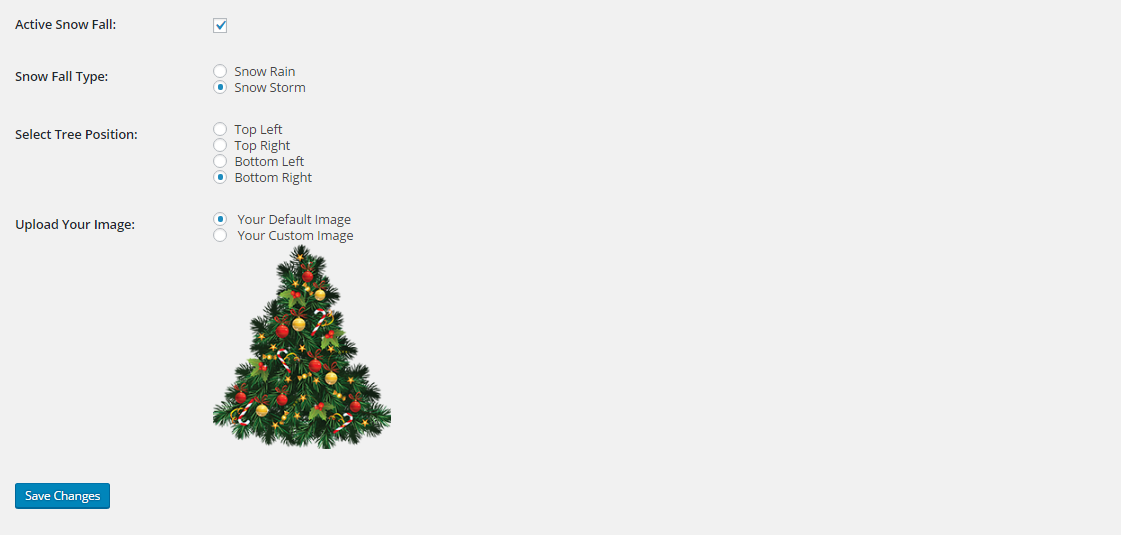 ---

Front end variations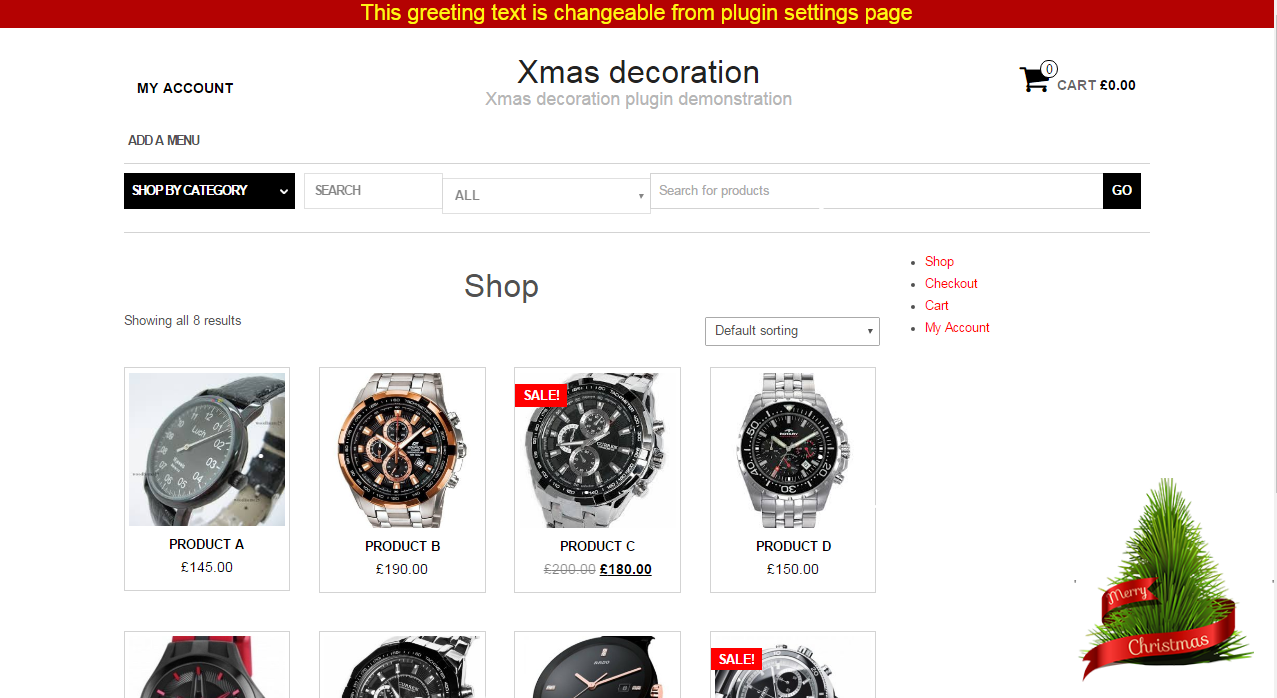 ---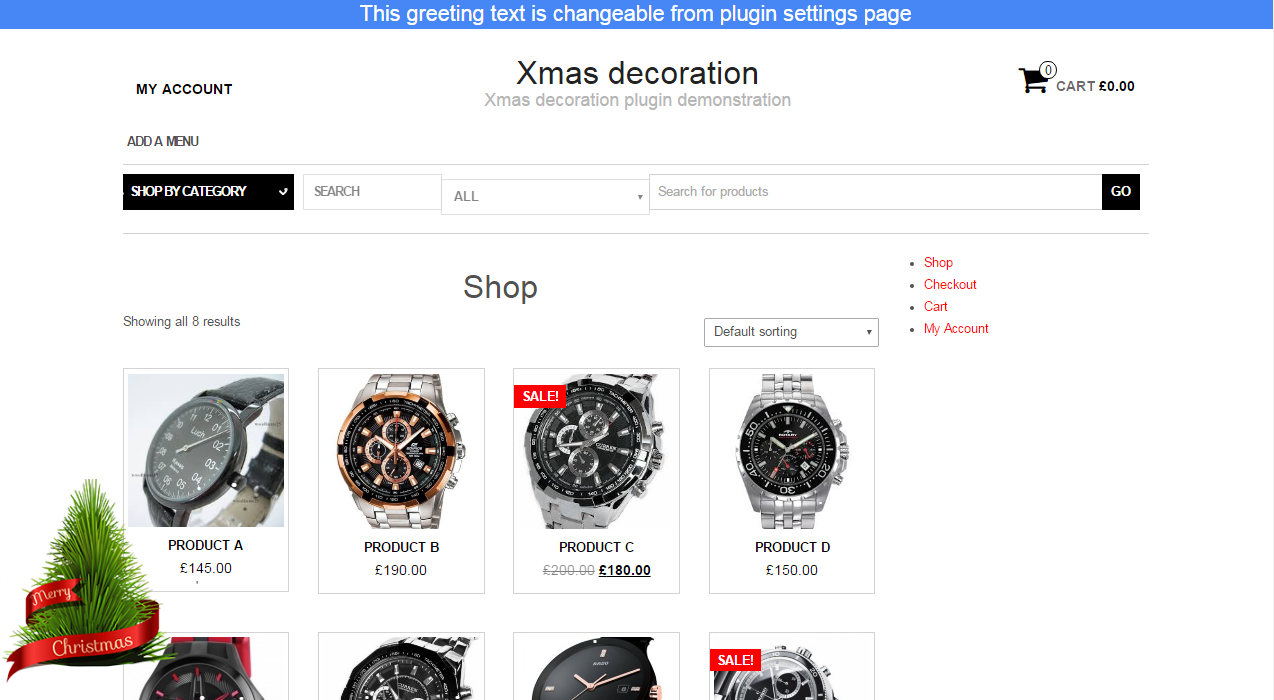 ---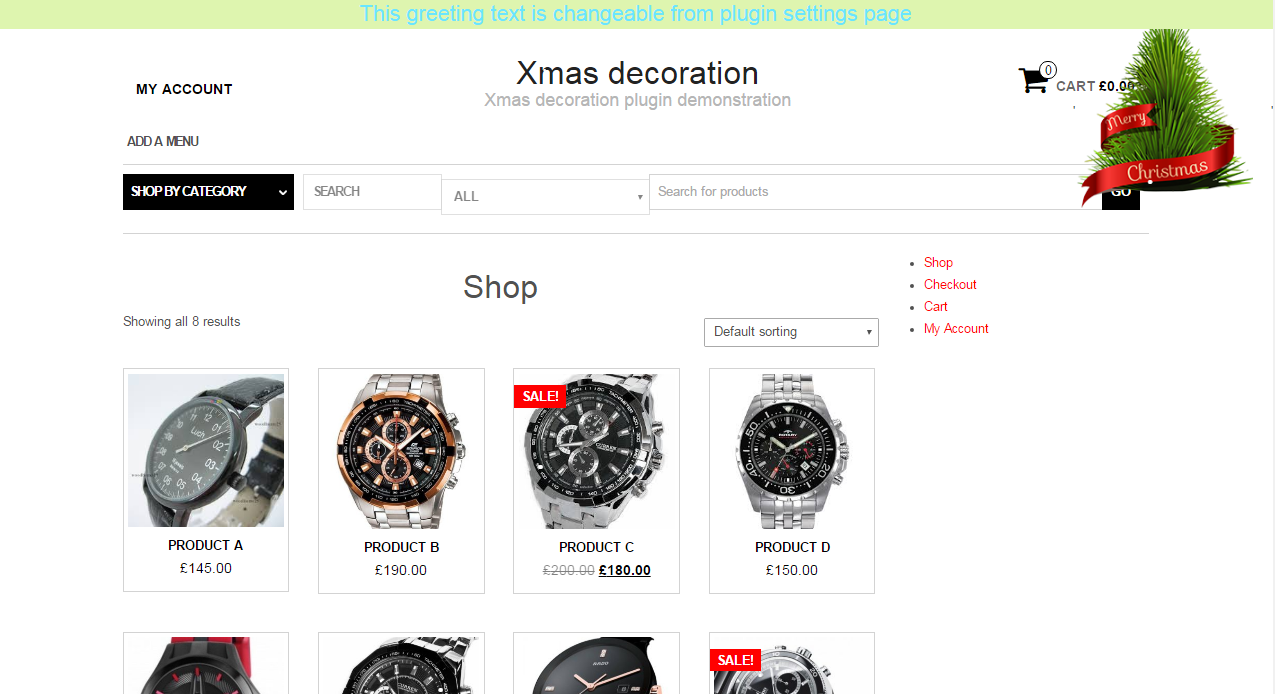 ---